Awarded Grants & Projects
The LMRWMO has implemented or partnered with Member Cities on multiple stormwater management, lake management, or erosion control projects. Below is information on recent projects.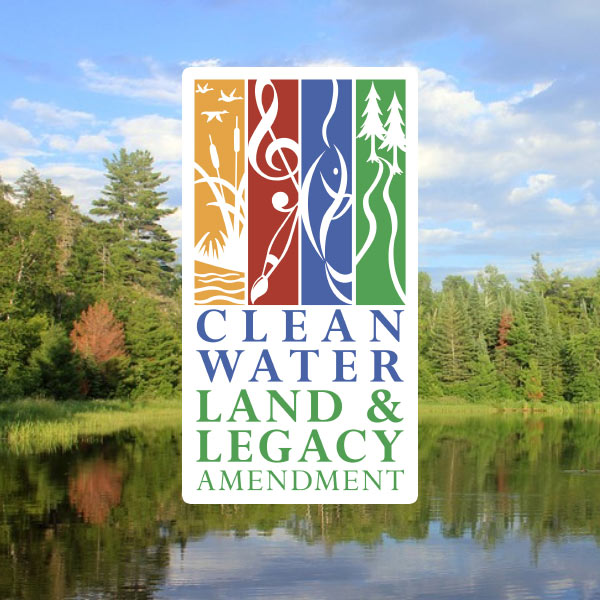 The LMRWMO has received multiple State grants for project implementation. Below is information on completed and active grant projects and studies funded by the State of MN Clean Water Fund.
2019 – THOMPSON LAKE RESTORATION
This project was implemented in partnership with the City of West St. Paul and Dakota County to remove lake sediment contaminated with Polycyclic Aromatic Hydrocarbons (PAHs) and to install a treatment train of multiple stormwater management features to clean stormwater before it enters Thompson Lake.
2019 – CHEROKEE HEIGHTS RAVINE STABILIZATION
This project stabilized a severely eroded ravine in Cherokee Heights regional park in Saint Paul. It also installed two underground chambers to remove sediment from stormwater before it enters the Mississippi River. The project was implemented in partnership with the Cities of Saint Paul, Mendota Heights, and West St. Paul.
2018 – SEIDLS LAKE INFILTRATION TREE TRENCHES
The LMRWMO partnered with the City of South St. Paul to install underground tree trenches to treat stormwater prior to entering Seidls Lake. This project directs stormwater from nearby streets to large underground perforated pipes which fill up and soak the water into surrounding sand and then into the ground, replenishing groundwater. This water diverted from entering Seidls Lake reduces lake bounce and removes sediment and phosphorus which would otherwise enter the lake.
2017 – SUNFISH & AUGUSTA ALUM TREATMENTS
The LMRWMO implemented lake treatments of aluminum sulfate applied to each lake to trap phosphorus from the water column and in lake bottom sediments. This project resulted in Sunfish Lake being removed from the impaired waters list. Residents of Sunfish Lake and the City of Mendota Heights provided matching funds for project implementation.